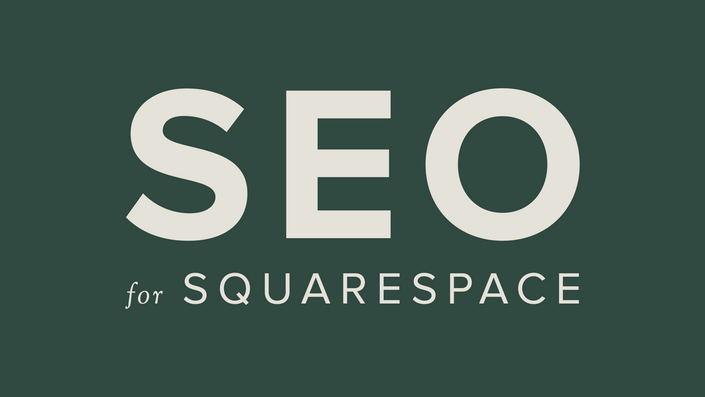 The enrollment period has ended for this course. Subscribe to be notified when enrollment reopens (likely January 2020).
This course is for entrepreneurs who:
Have spent hours Googling SEO only to end up overwhelmed and confused
Have invested time in trying to do their own SEO but have no idea if it's working
Are skeptical of people who promise to "skyrocket you to #1 on Google"
Don't feel comfortable paying SEO consultants who overwhelm you with jargon
Have spent money on their websites but haven't marketed them it in any way
There are no quick fixes for SEO, but there are things you can do quickly that will make a big impact over time. That's what this course is all about.
This course covers:
SEO Basics. An easy-to-understand explanation of how search engines determine how to rank your site in the search results. In other words — this is the fundamentals of SEO for people who don't have time or interest in becoming experts.
Google's Tools. A walk-through of setting up the Google services you should be taking advantage of so that you get found more easily by searchers.
Keyword Research. How to find your keywords — the terms your customers are actually searching for (including recommendations for a couple of free tools you can use).
Website Implementation. A step-by-step guide for how and where to use keywords on your Squarespace site (using simple Squarespace features — no coding knowledge necessary!).
Social Media. How to strategically use your keywords on the top social media platforms (Facebook, Twitter, Instagram, LinkedIn, and YouTube).
Metrics Tracking. A simple, straight-forward plan for tracking your success monthly.
Future Content. Practical ideas for creating new content that will boost site visitors, PLUS actionable to-dos to increase the number of quality links to your website.
Your Instructor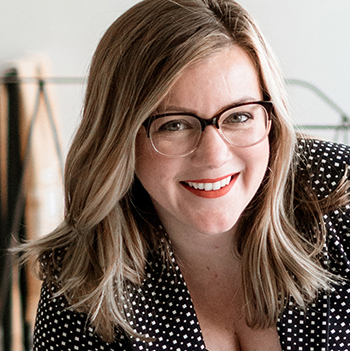 Hey, I'm Sarah Zero and I'm the founder of Wellstruck, a branding studio that specializes in brand therapy, design, and websites for businesses owned by good people. I have a degree in Visual Communications and over 15 years experience in branding, websites, marketing, and social media — including two years of teaching at the college level.
I also created Wellstruck Lady Boss, a series of intimate roundtable events for entrepreneurs in Philadelphia. Each event has space for just 12 women, and over 500 women have attended since it began. I've learned a few things about what entrepreneurs need — and what they don't have time to deal with!
Have questions about the course? Check out the FAQ section! If I don't answer your question there, shoot me an email at [email protected]
Course Curriculum
Introduction
Available in days
days after you enroll
SEO Basics
Available in days
days after you enroll
Google's Tools
Available in days
days after you enroll
The enrollment period has ended for this course. Subscribe to be notified when enrollment reopens (likely January 2020).
Frequently Asked Questions
What is SEO?
SEO stands for "Search Engine Optimization." Simply put, it's the art of optimizing your website so it's easy for your dream customers to find your website through Google. For example, if you are a dog trainer in Philadelphia and you have a website for your business, you would want to ideally be one of the top results in Google whenever someone searches, "Philly Dog Trainer." This e-course walks you through how to set up your website so that you're much more likely to show up high in Google's results for search terms that describe your business.
How long is the course? How much time will it take to implement everything taught in the course?
The course includes about seven hours worth of video content. And, of course, it depends on the size of your existing website (how many pages, images, and blog posts you currently have). If you were really powering through it, I think the average small business owner with a seven-page website could get it done in 10–12 hours if you stay focused and set limits on things like the amount of time you research your keywords. Realistically, you'd probably want to spread that out over two or three weeks.
Do I need to be technically savvy, or know how to code?
If you're pretty comfortable with updating content on your Squarespace website, you're good to go. No coding knowledge needed.
Would this course be useful to me if I don't use Squarespace?
All of the core concepts would be applicable no matter what platform you use. However, I do want to be transparent about the fact that the Squarespace Implementation module walks through exactly how to make back end updates to your site in Squarespace's settings, and I won't be providing walk-throughs on any other platform.
Does the course cover SEO for e-commerce?
I do not specifically walk through product listings in the course, however, many of the core concepts will apply to e-commerce. For example, the whole Keyword Research module would apply to products — and you'll have a great overall idea of how to implement those keywords.
Why would I pay for a course when there is so much information about SEO for free online?
I agree — there is a TON of free information out there about SEO. The problem is, it's tough to decipher what is legitimate. And where to begin. And what's actually worth your time. One of the greatest values I'm providing in this course is the distillation of a huge amount of reputable information into simple, easy-to-understand, actionable steps. I gotta say, if you value your time — the price of the course is a steal! For real.
Do you have an affiliate program for referrals to this course?
Not at this time.
Will I get lifetime access to this course?
Yes! Always and forever. If I ever switch course platforms (away from teachable), I'll make sure you still have access to the course offerings (or I give ample notice for you to download them for yourself).
Is this course guided or self-paced?
Self-paced. For one month after each enrollment period, I will checking into the private Facebook group exclusively for students at least 1x per weekday to answer any questions you may have.
Is there any kind of online community that goes along with this course?
Yes! All students will be welcome to join the private Facebook group for added accountability and support. I am hosting a 3-week challenge to complete the course between February 4 & 22. During those 3 weeks, I'll pop into the group every weekday to answer questions. I may even do some live Q&As if you're interested — especially since this is the first time I'm launching this course! Lastly, I'll also post accountability prompts during the 3-week challenge. I'm geeking out a little bit about some some strategic ideas I have for how to use the Facebook group to give you all a boost!
Do you offer refunds?
Nope. Because you'll be receiving access to all content up front, all sales are final and non-refundable. If you have any other questions on if this course is the right fit for you, feel free to send me an email at
[email protected]
before purchasing!
Can I just pay you to do my SEO for me?
Nah, I'm not offering that service at that time. But if you purchase the course and establish your own keywords, you could hire a virtual assistant to watch the rest of the course and implement a lot of the work for you!
Do you offer any type of ongoing support?
I plan to be active in the private SEO for Squarespace Facebook group for one month following each enrollment period. You can ask questions in there as you go through the course, and I'll be happy to do my best to answer them!
The enrollment period has ended for this course. Subscribe to be notified when enrollment reopens (likely January 2020).